England's international summer begins with a showdown against Ireland in early May and ends with an ODI series against West Indies in late September.
In between there are the not-so-small matters of the ICC Champions Trophy, the ICC Women's World Cup and four Tests against South Africa
It's a cracking line-up on  and we asked our pundits how they think Joe Root will go, what they're most looking forward to and what they make of the ECB's T20 proposals…
How will Joe Root fare as England Test captain and what type of skipper will he be?
Mike Atherton: Everything suggests Joe is going to handle things pretty well - he's a fantastic young player who knows his game and he's been around the international set up for some time now.
There's no reason why he won't cope with this step up, but captaining England is a whole different ball game; there are all the external pressures to deal with that he won't have had as a player depending on how the team goes. What kind of bowling attack a captain has at his disposal often determines what their captaincy record will be at the end and I don't imagine that will be any different for Joe.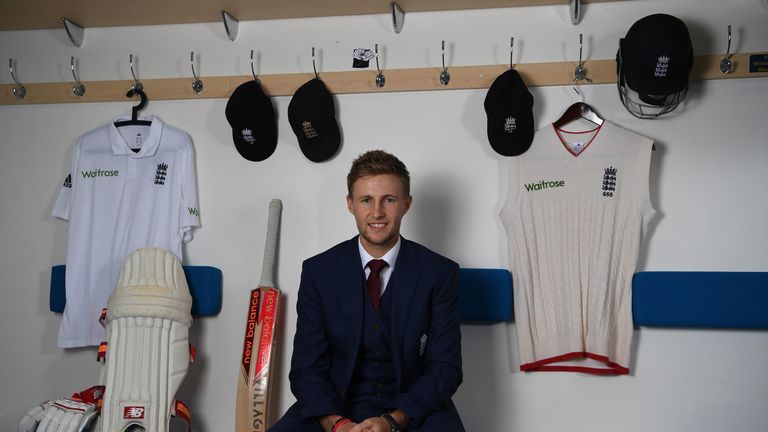 David Gower: I think he's going to be different from Alastair Cook. It would be madness if he wasn't! I think Alastair will give him a lot of support; having Alastair at the top of the order doing what he does best, scoring runs, will be good for him and he can tap into his knowledge and experience.
He's got time to think about his role as Test captain - almost too much time in many ways - so he'll have time to prepare.
Rob Key: I think he'll be a very positive, attacking captain. Generally, captains mirror the way that they play. He's got a good cricket brain and will lead a team with a very settled core. There is some inexperience in the batting with the likes of Keaton Jennings and Hameed. South Africa is almost as good a Test series as you could wish to see in England right now.
Nick Knight: Joe will have his own style and method. I hope he captains how he plays - instinctively. I think he'll be quite a dynamic captain and will certainly have the support of the dressing room. They are a young group of players in there and they've grown up playing a lot of cricket together. I don't think being captain will affect his batting. The timing of the appointment is a good one in the sense that is has given him a little bit of time to play one-day cricket and be England's Test captain but not quite be under the microscope that he will be in July.
What are you most looking forward to this summer?
David: The South Africa series will be very exciting. They're a very competitive side and travel well; they compete hard everywhere. They are not going to come here thinking anything but positively. The fact that we had a good tour against them a year or two ago now will give them an incentive to raise their game again.
Several interesting Pundit quotes:
Rob: I love Test cricket, so have to agree. I can't wait to see South Africa's bowling attack against England's batting and vice versa.
Nick: Test cricket was always the pinnacle for me but I've always loved one-day cricket and enjoy watching all formats, international and domestic. The Women's World Cup follows shortly after the ICC Champions Trophy; we've got two global events in this country in a matter of months, which is hugely exciting.
I'd expect Alastair Cook to have a spring in his step by the time the South Africa series comes around. He's still motivated and has goals that he wants to achieve in Test cricket. Although he might not have been happy to give up the captaincy I think he'll enjoy just going out there and having that responsibility to score runs rather than the responsibility of looking after everybody else, because he looked pretty tired by the end of the India series. Captaincy gets to you in the end - when you've been doing it four or five years it's a burden to carry.
What have you made of the ECB's proposals for a new T20 competition in 2020?
Rob: I think it's a no-lose bet. If it goes really well that's going to be good for everyone and certainly the players are going to benefit more than anyone else from the cricket that they play and the opportunity to play in what could arguably one of the best domestic leagues in the world. If it doesn't work you can always go back to what you've got with a fair bit more money, which is what counties need.
David: I think this should have happened earlier. We are definitely behind the curve. It needs to be right when it starts and all of the doubts need to have gone because if it flops, it's going to be one of the biggest flops in the history of the game.
Mike: There will be safeguards built in for the 18 counties as regards the other competitions and then this new T20 tournament will be about driving growth for people who don't follow cricket at the moment.
The one area of concern I'd have is that there is an awful lot of cricket planned to go on at the same time and it's guess work to know how that will all fit in together. The Big Bash is the kind of model tournament for the ECB rather than the IPL, which is franchises owned by private investment. The Big Bash is owned by Cricket Australia and has driven growth and different types of attendances.
Nick: I guess it's natural to have some reservations because it's such a big decision but I think it's the right decision; I agree with what the ECB is trying to do. In order to stay in touch with the rest of the world and the development and enhancement of the game at T20 level.